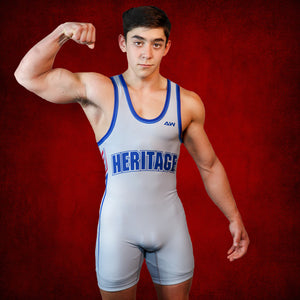 UPGRADE YOUR TEAM'S GEAR!
American Wrestler offers the following sublimated custom gear for you and your team:
Singlets, Headwear, Wrestling, Shoes, Quarter Zips, Joggers, Gaiter Mask And More!

Our Story
American Wrestler TM was started by a 1994 - 1998 Bloomsburg Wrestler, former University of Texas - Arlington wrestling coach, and wrestling fanatic, Jeff McCall. Jeff fell in love with the sport ever since introduced by Coach Ed Gibbons in high school. After having experienced wrestling as an athlete and coach Jeff discovered the multifacetedsport's ability to enhance the body and soul...
Click to Learn More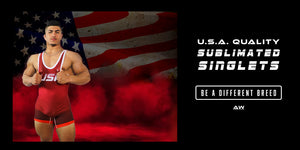 WHAT'S HAPPENING SOON WITH AMERICAN WRESTLER?